Leading Canadian sustainability expert John Coyne on rethinking plastic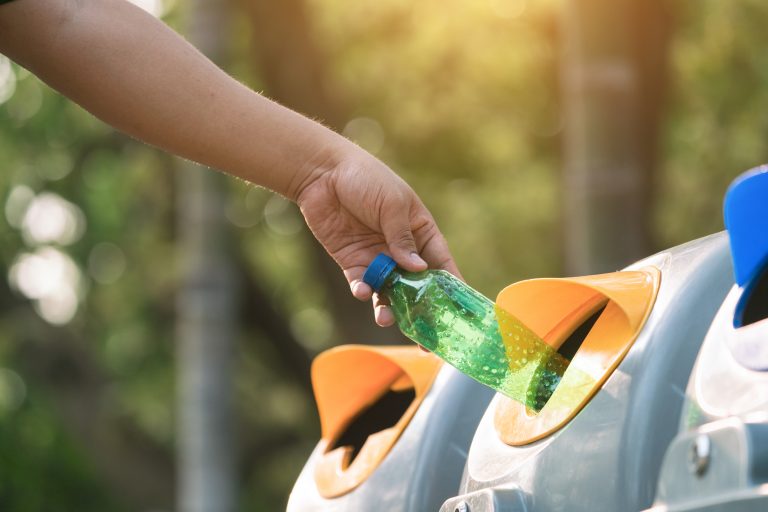 International consumer goods company Unilever — the maker of more than 400 brands, including Dove, Axe, Hellman's, Knorr and Lipton — is one of the world's most valuable companies. In its 2014 "Sustainable Living Plan," the company committed to cutting its environmental footprint in half by 2030. In Canada, implementing that goal is a primary responsibility of John Coyne, vice president, external affairs and sustainability for Unilever Canada. 
Coyne is also the executive chair of the Canadian Stewardship Services Alliance, and chair of Recycle BC. He's well known for his leadership in corporate sustainability, and in recognition of his deep knowledge and passion, Coyne has contributed to environmental policy development with both provincial and federal governments. In 2015, he participated in the Ontario government's Climate Action Group, advising on effective climate change actions, and in 2018 he was appointed to the Federal Plastics Advisory group, advising Canada's Minister of the Environment and Climate Change on issues relating to plastics and the implementation of the international Ocean Plastics Charter. Coyne is also co-chair of the Circular Economy Leadership Coalition, launched in 2018 to accelerate Canada's transition to a circular economy. 
He shared his insights on rethinking plastic with 10,000 Changes. 
On why Canada needs a "plastic charter"
Plastic waste is ubiquitous throughout our country and nothing short of a national commitment, expressed through a common ambition of all Canadians to eliminate waste, will suffice. Often referred to as a charter, this ambition needs to describe what standards and rules we will enact and live by in order to deal with this immense and growing challenge. We can tackle this problem, but we need to take action now, together. 
On the concept of "extended producer responsibility" adopted by Recycle BC 
Extended producer responsibility or EPR is an established principle that lives in the expression of producers and brand owners who take responsibility for the recovery and reutilization of the packaging and paper that they put into the market. True EPR ensures that producers are accountable — they take operational and financial responsibility for recycling at a provincial or even regional level in order to create the scale and efficiency required to make meaningful and lasting change. This overcomes the fragmented activities of local governments, who are unable to extend and harmonize recycling programs. True EPR can generate investments in recycling, contribute to innovations and incent producers toward a more circular economy. 
On the unrealized economic and environmental opportunity of plastics
Every year our linear, take-make-waste economy squanders billions of dollars of plastic packaging and other short-use plastic made from virgin fossil fuels get used only once and then are disposed of in landfill, incinerated or, even worse, let loose to pollute the environment. This problem is particularly acute in a large number of countries where basic collection and processing infrastructure is not in place. So, a huge loss of value is built into a wasteful economic model. That needs to change. The environmental consequences of such waste represent an even greater loss of value. Natural ecosystems are being polluted, aquatic systems are suffering the onslaught of microplastics and biodiversity is degrading. The implementation of a more circular view of both the economy in general, and the natural environment, is urgently needed. Waste is an unacceptable economic outcome and we need to apply that view to our natural environment. 
On how plastic waste helps drive climate change
The use of virgin fossil fuels to produce an ever-increasing array and volume of plastics contributes more greenhouse gases to our environment than recycling materials in a renewable loop. This type of use further delays the transition to a less carbon reliant society and economy and continues to add unnecessary pollutants to the natural environment. 
On a national strategy to combat marine plastic pollution
Nothing less than a coordinated national approach can deliver the efficiency and effectiveness necessary to make meaningful change. While there have been many localized, well-meaning efforts undertaken, it is clear that the scale of the challenge before us requires federal, provincial and territorial governments to make a substantive commitment to implementing common standards for action. These must extend throughout our aquatic environments at sea, as well as inland waterways. We will not make progress without taking a new and ambitious approach. 
On how recycling works in circular economy 
Recycling (or simply, reuse) is a critical component of the circular economy and encompasses various activities that enable it. Recycling ensures that producers who are designing for recycling can reintegrate materials into new products. This is a more modern way of thinking about how and why we perform various economic tasks and what philosophy we bring to those activities. Recycling reduces waste and maximizes value and usage, thus minimizing our environmental impact.